Big news for DeNA: its US company ngmoco just announced that Mobage will soon be available as an English version on iOS. Minutes ago, ngmoco posted this status update on Mobage's official Facebook page:

"Soon" probably means that Mobage on iOS is just hours or days away (I asked in the comment section and now wait for a reply). Neither DeNA nor ngmoco made announcements on their corporate websites so far, but this will likely change soon.
ngmoco launched Mobage in English on Android back in July 2011.
On iOS, Mobage has been available in Japan since August 2011 and in China since November 2011.
Launching Mobage in English as soon as possible is vital for DeNA, as arch enemy GREE is to launch its global platform between April and June this year, Facebook is bolstering its mobile gaming efforts, and many mobile social gaming companies are starting to crop up in the US.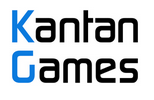 About Serkan Toto
I am the CEO & Founder of Kantan Games, Inc., a Tokyo-based game industry consultancy focused on the Japanese market. Please subscribe to updates on this site via RSS or Email.