Walt Disney Japan is betting high on social games, and the company has chosen Mobage operator DeNA as their partner for development and distribution of Disney-themed titles worldwide.
The two companies don't lose time – at least in Japan: after releasing the first jointly developed social game, Disney Party, on March 28, the plan is to follow up with another title, Disney Fantasy Quest", on April 2. A third title, based on "Marvel Comics characters", will be pushed out this summer.
DeNA says that all three games will be released on Mobage worldwide at a later date.
That's not all: apart from offering additional social games in the future, DeNA and Disney may also co-develop other content, i.e. Disney movies, TV programs and smart phone apps.
DeNA explains the games as follows:
Disney Party is a free-to-play social party-simulation game for mobile phones with optional virtual items for purchase. Players organize parties and decorate their interiors with various "gifts" that will attract Disney characters.  When the characters pay visits, players can greet or take photos with them, which can be shared with other Mobage users.

Disney Fantasy Quest is a social card-collection game where players collect cards of popular characters from Mickey & Friends, princesses and other Disney series to compile "magic books" in a quest to make the world happier.  The title is also free-to-play mobile game with optional virtual items for purchase.

The Marvel-themed game is slated to be a free-to-play social card-battle game where players collect cards with characters developed by Marvel, a wholly owned subsidiary of The Walt Disney Company, and battle against enemies.
Disney has released a social themepark sim called "Disney MyLand" on Mobage in Japan in April 2011. The title did pretty well (Disney is a huge brand in Japan).
Disney Japan is also running a social game on GREE called "Disney My Store".
Screenshots of the Mobage games can be found in DeNA's English press release.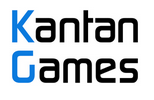 About Serkan Toto
I am the CEO & Founder of Kantan Games, Inc., a Tokyo-based game industry consultancy focused on the Japanese market. Please subscribe to updates on this site via RSS or Email.