About two to three years ago, many people in the Japanese social gaming industry were in fear that the rapid adoption of smartphones in the local mobile market would break the entire business model of social games offered on feature phones.
Fast forward to 2012, and the situation isn't as bad as pictured in the worst-case scenario. More to the contrary, some companies, i.e. GREE with their social RPG doliland, are pulling in a lot of money on smartphones.
Below is a screenshot of the top 20 grossing apps in the Japanese App Store. All of the top 10 money makers are games, and what's more interesting is that all of these titles are social games.
The No. 1 title, Puzzle & Dragons, is particularly interesting: not only has the game been Japan's top grossing iOS app for over six weeks in a row, it also works as an "independent" social game – meaning it's not offered through the Mobage or the GREE network.
The No. 2 and 3 games are first-party games from GREE (doliland and Tsuri Star, a fishing game that has been around since 2007).
Going down the entire top 20 ranking, there are only 2 titles that can't be labeled as social games: a Pachinko simulation (top 18), and Infinity Blade, which made it to No. 19 after a massive price drop.
Click to enlarge: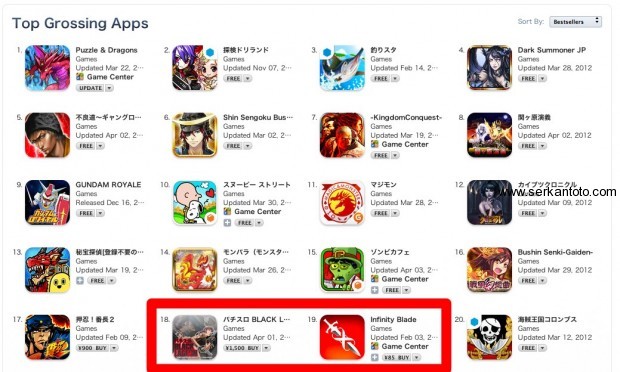 Note: I took the screenshot above on April 3, 4pm JST. In fact, most of the top 200 grossing iOS apps are social games in Japan.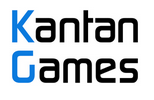 About Serkan Toto
I am the CEO & Founder of Kantan Games, Inc., a Tokyo-based game industry consultancy focused on the Japanese market. Please subscribe to updates on this site via RSS or Email.