Japan has another social game maker that went IPO at the Tokyo Stock Exchange: Ateam, a Nagoya-based company, got listed in the Mothers section (code: 3662) yesterday.
As many domestic social gaming companies (i.e. Klab), Ateam didn't start with a focus on these games: the company was founded in 2000, long before the web at large became social. Ateam doesn't provide social games alone but also produces other "digital content", i.e. websites or mobile services.
The IPO, however, was fueled by Ateam's social game business: the company is currently offering a number of titles on GREE, Mobage, and Mixi (overview in Japanese).
Going forward, the plan is to cooperate with GREE in particular: Ateam and GREE already co-developed social card battle game AKB48 Status Fighter together (see here and here).
Ateam's biggest title so far is Dark Summoner, a social iOS game that peaked at the No. 17 spot in the US App Store ranking of the top grossing apps and at the No. 2 spot in the same chart in Japan.
The initial offering price for Ateam stock was 1,080 yen per share, but the share price quickly shot up to 3,425 Yen (at the end of today, April 5): Japan still believes in the future of the social gaming market.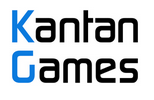 About Serkan Toto
I am the CEO & Founder of Kantan Games, Inc., a Tokyo-based game industry consultancy focused on the Japanese market. Please subscribe to updates on this site via RSS or Email.