HTML5 is one of the biggest buzzwords in social gaming today, and there are many companies betting high on the technology to become a standard for making games in the near future.
Now GREE has announced it has invested in a company that focuses on HTML5, Tokyo-based startup Wizcorp. That's the only detail that made it into the press release: the amount and scope of the deal weren't disclosed.
Wizcorp was founded in 2008 and has a French CEO, Guillaume Hansali. A team of (largely) foreigners, experience in smartphone  development (a sought after asset in Japan's social gaming industry today), and HTML5 expertise: the deal actually makes a lot of sense.
GREE explains:
Established in 2008, Wizcorp was a pioneer of front and back-end development of high-performing HTML5 games solely relying on Javascript, coupling its proprietary game engine – "Mithril" – with node.js in the back-end. GREE will leverage Wizcorp's industry expertise to add more HTML5 experience to its existing developer partner portfolio.
As a platform provider, DeNA offers a host of engines for Mobage developers to create games, too.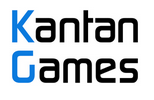 About Serkan Toto
I am the CEO & Founder of Kantan Games, Inc., a Tokyo-based game industry consultancy focused on the Japanese market. Please subscribe to updates on this site via RSS or Email.