Tokyo-based social game maker gumi has started implementing its plan to go global: the company silently opened an office in South Korea on April 10.
gumi is one of the biggest 3rd-party social game providers in Japan (and a GREE investee).
In the English press release, gumi explains the first international move:
Recent growth of the mobile social game market in South Korea and gumi's decision to enter this market follows the November 2011 lifting of a regulatory ban on games in the Apple App Store and Google Android Market in South Korea. gumi Korea Inc is gumi's first overseas office, and will be lead by Gibon "Peter" Chang, who brings over 10 years of experience in online entertainment and mobile social gaming to the company.
According to Chang, South Korea's smartphone market is poised to grow by 60% this year.
The plan for gumi Korea is to develop games both for the local and international markets. In Japan, gumi is very successful with its social card battle games on GREE.
GREE has an office in Seoul, partnered up with telco SK Telecom, and invested in a local mobile game maker Mobicle in January this year.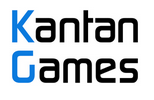 About Serkan Toto

I am the CEO & Founder of Kantan Games, Inc., a Tokyo-based game industry consultancy focused on the Japanese market.
Please subscribe to updates on this site via RSS or Email.