As I expected, DeNA is introducing payment caps for virtual items in social games offered on Mobage for minors. The company is following competitor GREE, which has announced a very similar move last month.
The background here is the mounting criticism in Japanese media (not by Japanese consumers themselves, see here) that certain social game mechanics make younger users in particular pay too much money for virtual items.
As a reaction, DeNA will limit payments like this:
Mobage users aged 18 or below: 10,000 Yen per month
Mobage users aged 15 or below: 5,000 Yen per month
The restrictions will be introduced on Mobage in June.
DeNA isn't planning to introduce pages displaying "warnings" before a purchase is made or send out emails to users who are reaching certain payment limits as GREE does.
What's interesting here is that because mobile social games are NOT primarily played by minors in Japan, these caps only affect a minority of users: on Mobage, just 19.3% of players are 20 or younger.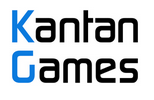 About Serkan Toto
I am the CEO & Founder of Kantan Games, Inc., a Tokyo-based game industry consultancy focused on the Japanese market. Please subscribe to updates on this site via RSS or Email.