The gacha-gambling phenomenon, technical glitches, off-platform virtual item trading: Japan's social gaming giants DeNA and GREE are probably not amused by recent reports in Japanese media, which triggered a discussion whether regulatory measures by the Japanese government are imminent.
The social gaming industry never enjoyed good press in Japan, but now GREE decided it's time to take some preemptive measures.
Here's what GREE announced in its recent press release on the matter:
1. New restrictions for minors on GREE
a)
Next to payment caps imposed by mobile carriers (for carrier billing), GREE is introducing platform-specific caps for younger players, starting April 1.
Players who are 15 years old or younger: 5,000 Yen/month
Players aged 16-19: 10,000 Yen/month
b)
Players below 20 years of age will see a "warning" page before buying a virtual item on every game on GREE (it will be only possible to pay after confirmation).
This is how a typical warning page will look (again, this is for minors only):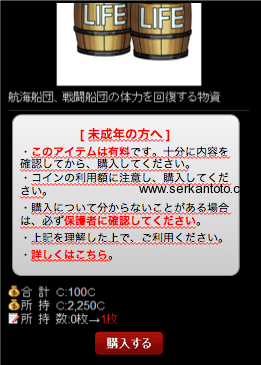 2. Automatic reminders
Players (not only minors) will get a reminder (via Email) from GREE, informing them when GREE coin usage has reached a "certain limit" (on a monthly basis).
3. Stricter content control
Unlike Facebook, all games offered on GREE always had to go through a screening before they can go live on the platform. GREE is now planning to be stricter in the process, using a special "committee" to screen and evaluate the quality of games.
What does this all mean?
From my perspective, GREE is clever by reacting in a proactive way to the bad press social games in Japan and the company in particular were getting in recent weeks.
The first measure is theoretically damaging to GREE's earnings, but in the big picture, the losses (if any) coming from payment caps for younger players and that new warning screen before purchasing items should be miniscule. The big spenders on social games (whales) tend to be much older and most young players don't have that much funds to spend on Mobage or GREE anyway.
To make things even clearer: players aged 19 or younger (the ones affected by the measure) only represent 18% of the entire GREE user base – 82% of all players are unaffected.
The second measure can't really be called drastic either – and it's as vaguely defined as the third one, the effect of which will be clearer when the "committee" actually starts its work.
As I said, very clever move by GREE – expect DeNA to follow up soon.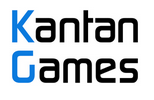 About Serkan Toto
I am the CEO & Founder of Kantan Games, Inc., a Tokyo-based game industry consultancy focused on the Japanese market. Please subscribe to updates on this site via RSS or Email.