Nice win for DeNA: Rage Of Bahamut, a social card battle game made by Tokyo-based Cygames (a CyberAgent subsidiary), is the top-grossing app on Google Play.
The main bullet point here is that the Android app is part of the Mobage network since February this year. Industry blog Inside Mobile Apps noticed two weeks ago that Rage Of Bahamut was silently climbing up the top grossing app chart (it was No. 11 on April 12).
DeNA CEO Isao Moriyasu claims that Rage Of Bahamut is currently boasting "similar KPI" like its Japanese counterpart, without giving details.
Cygames' success sends out an interesting signal: social card battle games can work outside Japan. As I noted back in February, Rage Of Bahamut isn't based on a particularly Manga-esque artwork and design but rather tries to go cool and gothic instead – definitely one major reason.
The question is now if social card battle games can constitute a new social gaming genre in the US: in Japan, up to 70% of the top 20 games on Mobage and GREE belong to this genre.
Other card battle games in English by Japanese makers, for example gloops' Legend Cards on Facebook Mobile (40,000 users) or Drecom's Spirit Force, have flopped. My personal guess is that this genre can produce successful titles, but that we won't see a boom of Japanese dimensions in the US, for example (let alone the ARPU these games are seeing in Japan).
Rage Of Bahamut isn't the only money-making Android title for Mobage in the US: Tap Fish or Ninja Royale, for example, have been doing pretty well, too.
DeNA's full press release in English on the Cygames game can be found here.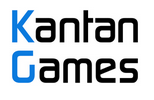 About Serkan Toto
I am the CEO & Founder of Kantan Games, Inc., a Tokyo-based game industry consultancy focused on the Japanese market. Please subscribe to updates on this site via RSS or Email.