GREE's success or failure as a platform outside Japan depends on the number of high-quality developers the company will be able to rope in.
Today GREE International announced progress on that front: two US-based social game makers agreed to join GREE's globally integrated platform (which is to be launched in the second quarter of this year). What's interesting is that according to GREE, these partnerships are "exclusive".
The bigger win is surely California-based Crowdstar: the company is planning to release its next social game based on its popular franchise "Top Girl" on GREE's platform. The title will be shown during E3 in June (GREE will have a booth there).
iWin is the other game maker GREE managed to get onto their platform.
That company "will be publishing their first two social mobile games exclusively on the GREE platform as they expand their free to play game distribution to the mobile market. They will be releasing two titles based on Endemol's TV game shows – "Deal or No Deal" and "1 vs 100″, that have been successful on Facebook."
Other big, non-Japanese game makers that partnered up with GREE include Ubisoft (for a social version of Assassin's Creed)  and Gameloft (with their first social card battle game "Gang Domination").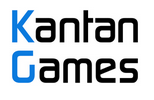 About Serkan Toto

I am the CEO & Founder of Kantan Games, Inc., a Tokyo-based game industry consultancy focused on the Japanese market.
Please subscribe to updates on this site via RSS or Email.