In case you were wondering when exactly GREE would open its globally integrated social gaming platform, GREE CEO Yoshikazu Tanaka just gave an answer – on Facebook.
The platform was first announced back in December, with plans to launch it sometime between April and June this year.
A few minutes ago, Tanaka updated his Facebook status with this message:

The sentence in which he confirms that GREE's global platform will go live by the end of this month is highlighted in red. There are only 14 working days left in May.
Rival DeNA started offering Mobage in English on Android back in July 2011 and on iOS in March this year.
Note:
Tanaka is actually my Facebook friend but chose to make this update public to anyone who subscribed to his newsfeed. I don't (and would never) give away "private information".
The update is open and can be read by Tanaka's close to 27,000 subscribers and the general public here.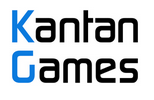 About Serkan Toto
I am the CEO & Founder of Kantan Games, Inc., a Tokyo-based game industry consultancy focused on the Japanese market. Please subscribe to updates on this site via RSS or Email.