Japan already has a solid number of social game developers that are listed at the Tokyo Stock Exchange, and now CNET Japan is reporting that there will be another one coming soon.
According to the report, Tokyo-based mobcast will go IPO at the Mothers market ("Market of the High-Growth and Emerging Stocks") on June 26.
The company was founded in 2004 and started off with producing mobile apps and video content for feature phones (mobcast stands for "mobile broadcasting").
As many mobile-oriented startups did in Japan, the company shifted gears when the social gaming boom started in Japan and began creating games.
mobcast focuses on sports titles and currently operates three social games:
Mobapuro, a social baseball team management simulation (that hit over one million users in September last year)
MobaDerby, a social horse racing game
Web Soccer, a social soccer team management simulation
These games, along with a few other "smaller" titles", are being distributed on feature phones and smartphones through the company's own gaming network, which is also called mobcast (in other words, the company is not going through GREE or DeNA's Mobage).
CNET reports that the company racked up US$25 million in sales last year, at an operating profit of US$6.6 million.
Expect a handful of other social gaming companies from Japan to go IPO very soon.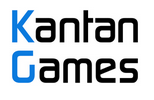 About Serkan Toto

I am the CEO & Founder of Kantan Games, Inc., a Tokyo-based game industry consultancy focused on the Japanese market.
Please subscribe to updates on this site via RSS or Email.