Japanese social gaming industry blog "Social Game Info" posted an interesting chart today. The overview sheds a light on the financial performance of Japan's six listed third-party social game developers on a quarter-on-quarter basis.
The companies are:
Voltage (focuses on social dating simulations)
Cave (GREE holds a stake in this company, which is known for plenty of non-social games, too)
Drecom (has become active in the US as of late)
KLab (just made the jump to the first section of the Tokyo Stock Exchange)
Crooz (failed to roll out good titles lately, which shows)
Axel Mark (doesn't fully focus on social games)
Another social gaming-focused company, Nagoya-based Ateam, went IPO in Japan last month.
All these companies published their quarterly financial results in the last few days (see here for GREE's numbers, and see here for those of DeNA).
Here's the overview: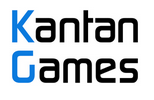 About Serkan Toto
I am the CEO & Founder of Kantan Games, Inc., a Tokyo-based game industry consultancy focused on the Japanese market. Please subscribe to updates on this site via RSS or Email.