LINE, the incredibly popular social networking/messenger app from NHN Japan (the Tokyo-based subsidiary of the Korean web company), is to become a platform for other apps soon.
During an industry event in Sapporo, NHN Japan CEO Morikawa said that he will lay out details on how he intends to turn LINE into a platform on July 3. But he gave away a few hints, which TechCrunch Japan picked up here.
There are reasons why Mobage operator DeNA and GREE should take LINE seriously as a possible future competitor:
1)
NHN Japan recently announced that LINE already has 40 million users – barely a year after launch. 18.5 million of those 40 million LINE users are located in Japan: and 82% of these users are active, according to NHN Japan.
Mobage and GREE have around 30 million registered Japanese members each but don't reveal the number of active users (but it's much, much lower than 82%).
2)
NHN Japan itself released two LINE-based apps already, a greeting card app called LINE Card and a photo app called LINE Camera (which already boasts over 5 million downloads).
In other words, cross-promoting and piggybacking on the success, branding and distribution power of LINE seems to work.
3)
The plan is to not only release 1st-party games on LINE but also let other game makers do the same, most probably using a revenue share model, just like on Mobage and GREE.
4)
In the gaming space, NHN isn't exactly a nobody. The company  runs Hangame in Japan, an online gaming portal that's available on the PC, smartphones, and feature phones.
NHN Japan may have slept through the mobile social gaming boom but now has the theoretical chance of striking back. For more background on NHN's gaming business in Japan (in English), click here.
5)
NHN in Korea certainly has the financial power to back its Japanese subsidiary with enough yen to further push LINE (current market cap at the Seoul Stock Exchange: close to US$10 billion).
And the Tokyo office does promote the service aggressively, for example by adding accounts celebrities to LINE (one of the reasons why Twitter grew so quickly in Japan a few years back) and running a number of commercials on national TV (one of the reasons for the growth of DeNA and GREE).
Other Japanese platforms that compete with GREE and DeNA currently (in one way or the other) include Mixi Appli, Nico Nico Applications (background), CyberAgent's Ameba (background), Joynt, or entag.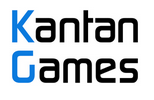 About Serkan Toto
I am the CEO & Founder of Kantan Games, Inc., a Tokyo-based game industry consultancy focused on the Japanese market. Please subscribe to updates on this site via RSS or Email.