Big news from DeNA today, and I'll get right to it: the company just officially announced in Japan that Mobage now connects with Facebook.
This is huge. The press release is relatively curt (and available in Japanese only), as this isn't exactly great news for DeNA (I'll come to that in a minute).
DeNA explains that Mobage:
now accepts Facebook logins
allows new user registration with one's Facebook credentials
lets users share game information on Facebook walls
and lets users write messages to Facebook friends from within Mobage, i.e. in order to invite them to new games.
I just checked my Japanese Mobage account. After logging out, users accessing the top page now see this.
Observe how big the Facebook button is: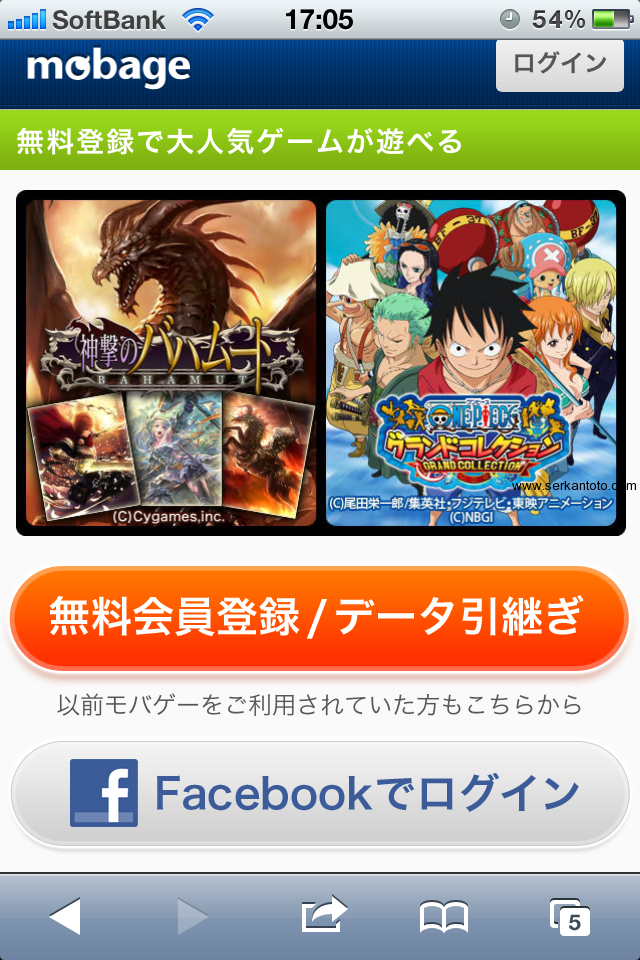 In Japan, where tens of millions of people already have Mobage accounts and Facebook isn't that popular (yet), this will barely have an impact.
But the big bullet point is that Mobage in the US started accepting Facebook logins around mid-June. I noticed when I fired up Rage Of Bahamut in English on my iPhone a few weeks ago.
The picture below shows that the Facebook button in Rage Of Bahamut in English is even placed ABOVE the Mobage button (again, I took this shot about 3 weeks ago):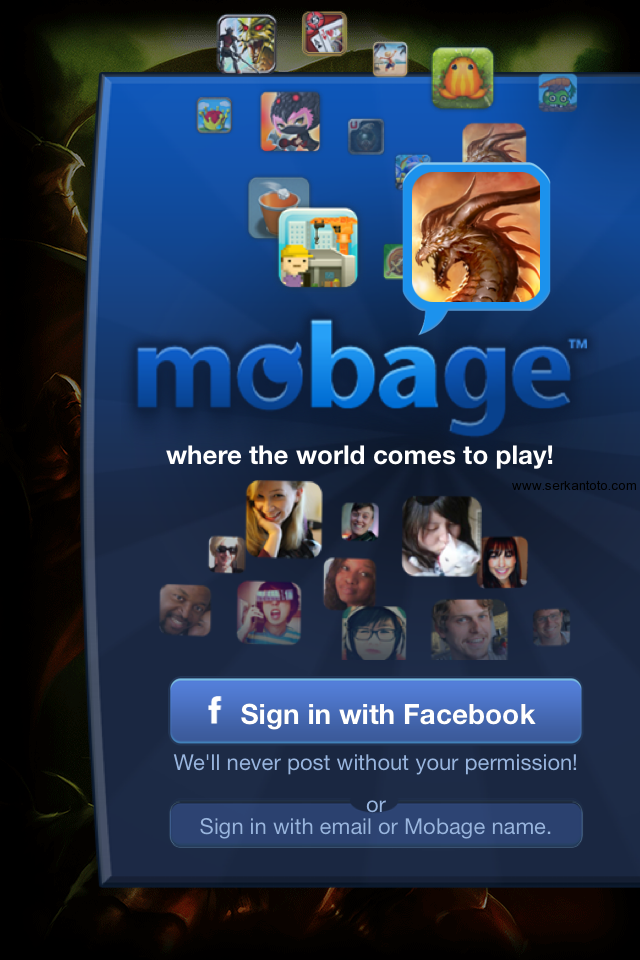 In other words, DeNA first (very quietly) tried out the Facebook connectivity outside Japan before expanding it into their home market and suddenly making it official today – in Japan.
From a PR perspective, this doesn't make any sense.
My interpretation here is that DeNA didn't see enough adoption of the Mobage network outside Japan and introduced the Facebook connectivity to simply have more people sign up. Clever that they now expand this option to Japan and let DeNA in Tokyo announce the move first, making it look like this wasn't the direct motivation.
Again: Facebook isn't that big in Japan, and even if they were, DeNA has strong branding power and penetrated the local market already: this isn't for Japanese users. They don't need Facebook connectivity, and a lot of them of would even decide against it (there is a reason why DeNA – in Japan – consciously markets Mobage's virtual social graph).
So "DeNA International" finally caves in and gives part of the branding, user experience and user interaction away to Facebook. At least one important factor remains unchanged: users will still need to purchase Mobacoins to pay for virtual items (Facebook wasn't chosen as a payment provider).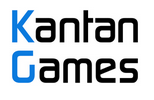 About Serkan Toto
I am the CEO & Founder of Kantan Games, Inc., a Tokyo-based game industry consultancy focused on the Japanese market. Please subscribe to updates on this site via RSS or Email.