Konami released their financial report for Q1 of fiscal 2013 (April to June 2012), and things aren't looking too good for the company.
Here's the basic financial overview: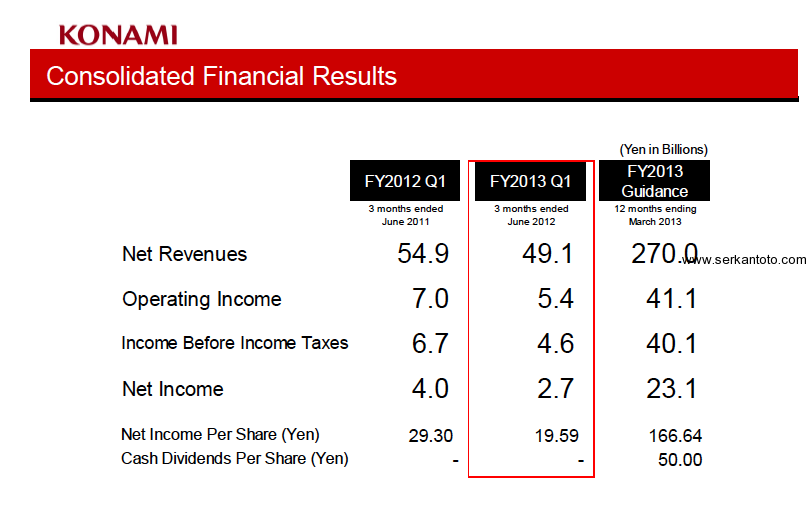 Just like in Q1 of last fiscal, Konami's social game segment made more money than its consumer games segment: US$102 million vs. US$66 million, to be more exact.
And the gap is actually widening year-on-year: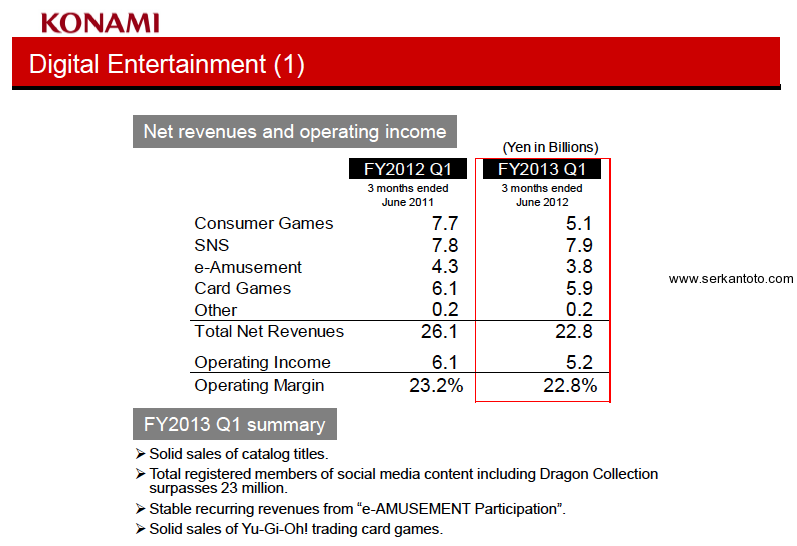 Konami also reveals that its social game user base across all titles and platforms (Mobage, GREE, Mixi) now stands at 23 million (registered):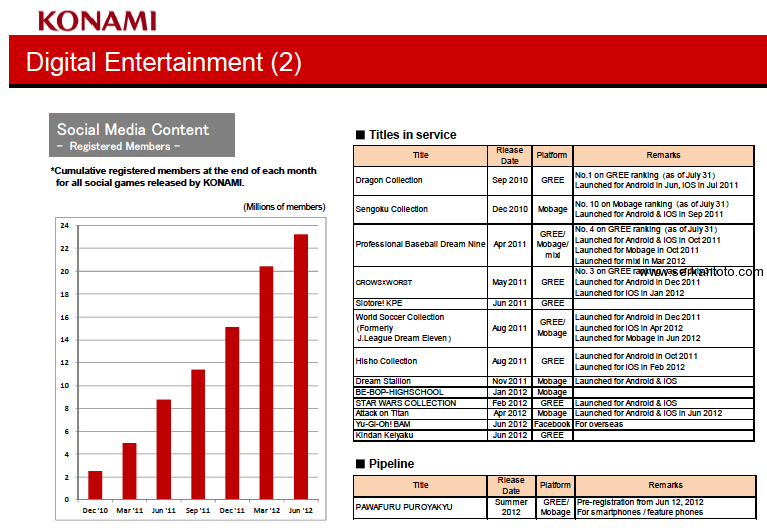 23 million is up 3 million compared with May, the last time Konami reported.
So far, so good.
But the problem that Konami kind of sweeps under the rug in the report is that the social gaming business actually contracted on a quarter-on-quarter basis.
Between January and March 2012, the company earned 10.2 billion yen (US$130 million) with social games. In other words, sales dropped a whopping 22.5% q-o-q.
This is clearly due to a) the kompu gacha ban (Konami used the controversial mechanic aggressively, including in their biggest title Dragon Collection) and b) a lack of new hit games.
Social Game Info sums up the performance of the Konami's social games unit in the last quarters (unit: 100 million yen):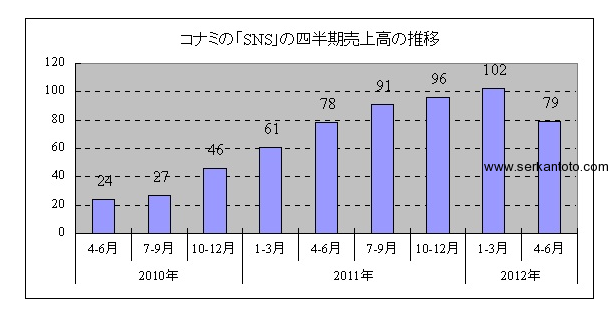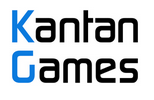 About Serkan Toto
I am the CEO & Founder of Kantan Games, Inc., a Tokyo-based game industry consultancy focused on the Japanese market. Please subscribe to updates on this site via RSS or Email.