It took them a while, but Mobage operator DeNA has passed GREE in terms of quarterly sales again.
Both companies have just released their financial reports for the April-June quarter: while GREE hit 40 billion yen (US$510 million) in sales in that time frame, DeNA was able to pull in 47.6 billion yen (US$609 million).
That's obviously a significant difference, which mainly stems from the effect of the comp gacha ban (which hit GREE much harder) and marks the first time in months that DeNA outperformed GREE in terms of quarterly sales: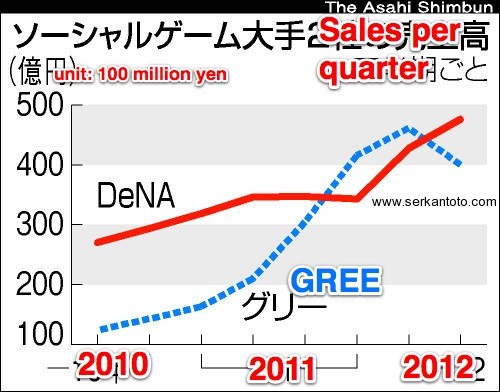 It's important to note, however, that GREE's profits have been higher.
Between April and June this year, GREE made 19 billion yen (US$241 million) in operating profit, for example, while DeNA's number stood at "only" 18.4 billion yen (US$233 million).
Via Asahi Shimbun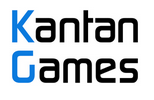 About Serkan Toto
I am the CEO & Founder of Kantan Games, Inc., a Tokyo-based game industry consultancy focused on the Japanese market. Please subscribe to updates on this site via RSS or Email.