Back in May, GREE extended the launch of their global platform from a single point in time to several months, namely May to September. One of the main reasons for this decision was that it gave GREE more time to sign up more 3rd-party developers – after all, a platform without those partners isn't a platform.
And today, GREE announced they have managed to bring four American game developers on board:
SkyVu
Probably the biggest developer of the four and the company behind the Battle Bears franchise. BattleBears Zero is a new title in the series and will be exclusively released on GREE.
InfiniDy
This company will contribute Happy Zoo Park, a zoo management simulation.
Oceanside Interactive
Oceanside will release a "dinosaur  ranch" simulation, based on their MyDinos franchise, to GREE. GREE itself already runs a dinosaur-themed game called Dino Life in the US.
Gamenauts
This company will bring Ninja Fishing to GREE on Android in Q4 this year.
I hope for GREE they will be able to get more developers from the US on board.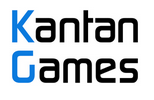 About Serkan Toto
I am the CEO & Founder of Kantan Games, Inc., a Tokyo-based game industry consultancy focused on the Japanese market. Please subscribe to updates on this site via RSS or Email.