The puzzle RPGs are coming: Puzzle & Dragons, the super-popular social RPG from Tokyo-based GungHo, is getting some competition from a similar game called Sengoku Puzzle!! Animal Daikassen ("Warring States Puzzle!! Big Battle Of The Animals").
Osaka-based Racjin was clearly inspired by Puzzle & Dragons, which is only available on iOS and racked up 1.1 million Japanese players by last week.
Racjin is doing two things differently: they are offering their game on Google Play (no iOS version) and through Mobage (Puzzle & Dragons is "platform-free").
Much like in Puzzle & Dragons, the screen splits in half during key parts of the game: while the puzzle action takes place in the lower section, the RPG part is presented in the upper half.
In Sengoku Puzzle, players need to raise cute animals to create armies and lead them into "puzzle battles" against other Mobage users. As usual with "Sengoku" (Warring States)-type games from Japan, the end goal is the unification of the country.
The way users perform in the puzzle part of the game affects the outcome of the battle. Players should try to create combos, for example, to cause more damage to the enemy.
If done right, puzzle RPGs work very well, and I can totally see the concept be successful outside Japan, too (one critical aspect, especially in the RPG genre, would be choosing the right artwork for international markets).
Both Puzzle & Dragons and Sengoku Puzzle are Japan-only at this point, however.
Sengoku Puzzle screenshots:
Via Social Game Info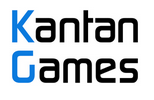 About Serkan Toto

I am the CEO & Founder of Kantan Games, Inc., a Tokyo-based game industry consultancy focused on the Japanese market.
Please subscribe to updates on this site via RSS or Email.