The Nikkei caused a big splash two weeks ago when the business daily broke the news that Japan's biggest mobile carrier NTT Docomo (around 60 million subscribers) is planning to enter the social gaming business.
The information available back then was relatively thin, but Docomo just confirmed the plan (and almost all the points leaked by the Nikkei).
In a nutshell, the company is preparing a cross-device, cross-carrier, and eventually even a cross-country social gaming platform.
Here are the key facts:
the platform will be called "dgame", which is consistent with the company's "dmarket" brand name for its customized Android store (that is pre-installed on every Android handset Docomo sells in Japan)
it will be a section inside the dmarket (where Docomo also sells other content like video)
Docomo will continue to link to Mobage
Docomo plans to launch the platform in "late November"
third-party game providers at the start include Namco Bandai, Square Enix, Sega, Voltage, KLab, D2C, and Konami
users can expect a total of 15 different social games initially
users can pay for virtual items with "dcoin", Docomo's own virtual currency
Docomo subscribers can pay via carrier billing (using dgame itself is free)
So far, so good, but Docomo cleared up a few other things, too.
And here are the points that are particularly interesting:
the platform won't offer "compulsive-style content or games designed to tempt users" (this may mean there will be no gacha)
users can play games on smartphones, tablets, and feature phones (this includes the iPhone, meaning dgame will offer browser-based gaming)
dgame will be a cross-carrier platform, just like Mobage and GREE (already leaked by The Nikkei)
Docomo seems to not only offer a platform but also plan to offer "original" games (first-party titles)
and now it comes: Docomo plans to establish dgame "on a global basis", too
These are quite a few pointers, but some key details remain unclear, for example if the platform will offer games embedded in a full-fledged social network (like Mobage and GREE) or if it will be more of a portal filled with content (like KDDI's Smartpass). Docomo itself uses the term "platform", which indicates dgame will be more similar to the former.
Again, I don't think that dgame will be able to compete with Mobage and GREE "at eye level", but this platform will attract users (and subsequently money) away from the established companies. However, the initial batch of games isn't really compelling/already available on existing platforms, so Docomo has some work to do.
And dgame already provides the 400+ social game providers in Japan with an attractive alternative and additional leverage with regards to the duopolists.
For Mobage and GREE, this isn't a "competition is good for the business" type of situation: Docomo launching dgame will not help them in any way, it's just bad news, a disturbance.
As a side note: I am really, really doubting Docomo can successfully export dgame – as a platform – to other markets. Take that as a tactical or "political" statement.
Docomo subscribers can pre-register for the new service starting today.
This is the dgame logo:

An overview of the games that will be launched on dgame next month (via Nikkei Trendy):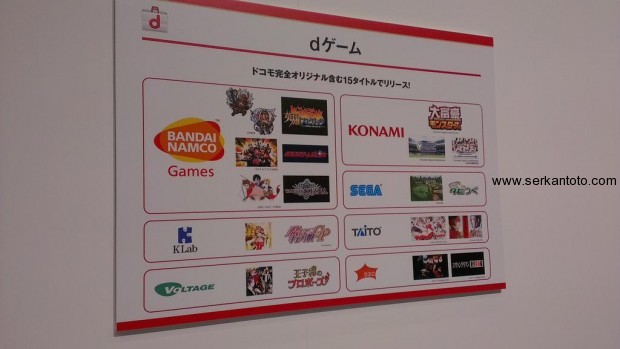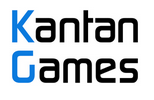 About Serkan Toto
I am the CEO & Founder of Kantan Games, Inc., a Tokyo-based game industry consultancy focused on the Japanese market. Please subscribe to updates on this site via RSS or Email.