Nobody can be really surprised about this, but I myself have been wondering why Japan's big telcos keep refusing to enter the country's big social gaming market for years, especially as all three are aggressively moving from data and voice to content sales.
But today the local mobile industry is talking about just one news: NTT Docomo's plan to launch its own social gaming platform on smartphones (Android) and tablets as early as November this year.
Docomo has 60 million subscribers (close to 50% market share), over a decade of experience in selling mobile content (it also invented i-mode), and has clearly the best branding among the big three telcos (SoftBank Mobile and KDDI au are the other ones).
In other words, this is big.
What's really interesting in my view is that Docomo is planning a cross-carrier platform, which means SoftBank or KDDI subscribers can register for it, too.
So on paper, Docomo is going directly against Mobage operator DeNA and GREE here.
The company says that it roped in 10 social game developers already (i.e. Namco Bandai, Sega, Capcom, KLab, Taito, Cave), which prepare some 30 F2P titles for when the platform goes live.
Key point: Docomo charges only 20% platform usage fees, while developers usually need to pay almost double that number to DeNA and GREE.
This makes sense, as the roughly 10% Docomo and other carriers charge from DeNA and GREE (and by extension from devs) for virtual item payments don't play a role on Docomo's own platform (that 10% is the carrier billing fee).
Docomo is planning to pre-load a link to the new service on all new phones the company ships from this winter. All 2,000 Docomo stores will advertise the yet to be named offering, too.
As mentioned above, I personally think that this is a big move with the potential to change the market to some extent, but Docomo's chances of dethroning DeNA and GREE (if that's the plan in the first place) are low. DeNA and GREE already have the content, user base, branding, positioning, and – extremely important – the developer relations.
And Docomo has been offering mobile games on its portals on feature phones and smartphones all along, while GREE and DeNA grew exponentially on the Japanese market.
The problem here for the duopolists is that any competition is bad news, especially as both DeNA and GREE are currently coping with the transition to smartphones and the competition from Google Play and the App Store.
Japanese smartphone game devs now have a third attractive alternative with a very friendly fee structure – and I am absolutely sure that SoftBank and KDDI will follow up if Docomo sees the tiniest bit of initial success with their platform.
At the Tokyo Stock Exchange, shares in Gree and DeNA opened ask-only today (and fell), while Docomo rose.
N.B.:
Docomo itself hasn't issued a public statement yet. The news item has been distributed by The Nikkei in the morning Japanese time.
Update:
The platform is live in Japan and named "dgame".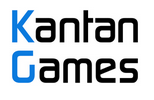 About Serkan Toto
I am the CEO & Founder of Kantan Games, Inc., a Tokyo-based game industry consultancy focused on the Japanese market. Please subscribe to updates on this site via RSS or Email.