Deloitte Touche Tohmatsu has released their ranking of the top 50 high-growth companies in Japan in the TMT sector (Technology, Media & Telecommunications), and the rapid expansion of the country's social gaming sector is clearly reflected in the list.
According to Deloitte's "Japan Technology Fast 50 Ranking", Tokyo-based gumi has been the fastest growing tech company in Japan during the last 3 years (based on sales).
Deloitte says that the revenue of the GREE partner grew by a staggering 3,950.2% in that time frame. Not really that surprising when you look at stats like this.
By contrast, the first runner-up (a company called Jibannet) grew by "just" 2,013.8%.
The No. 3 is Mobcast (+898.1%), which is also active in mobile games.
GREE is on No. 6 (+360.2%) and has actually performed very well in the Deloitte list in the past.
Other game developers on the list include Eitarosoft (No. 8 with a 289.3% plus), Drecom (No. 10/203.8%), Kayac (No. 15/145.3%), and Voltage (No. 28/85%).
Note:
Deloitte obviously doesn't (and can't) keep track on sales information of all tech companies in Japan. Companies can also ask to be excluded from the list.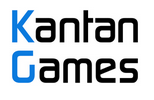 About Serkan Toto
I am the CEO & Founder of Kantan Games, Inc., a Tokyo-based game industry consultancy focused on the Japanese market. Please subscribe to updates on this site via RSS or Email.