KLab, the social game maker from Japan with 20 million users, has released Eternal Uprising on Android, its second title in English.
Eternal Uprising follows Lord Of The Dragons, which hit the US App Store on September 14 and shot up all the way to No. 1 in the same store a few days later.
Lord Of The Dragons was aimed at a global audience from the get-go, but this new game is based on Shinkai No Requiem, a title KLab released in Japan earlier this year.
Both are card battle games, but for Eternal Uprising, KLab chose Mobage as the distribution platform in the US: the original is offered on Mobage in Japan, so this kind of makes sense (here is the game's Mobage page). Lord Of The Dragons, however, is platform-free.
KLab America in San Francisco, established in April this year to tackle the US and European markets, took care of the localization for Eternal Uprising. The company says it changed the title, the language (obviously), but also the graphics and some settings in the game.
For example, this character's card was changed from the original version (on the left) to the one on the right. The goal was to tone down the anime element in favor of more "realistic" graphics: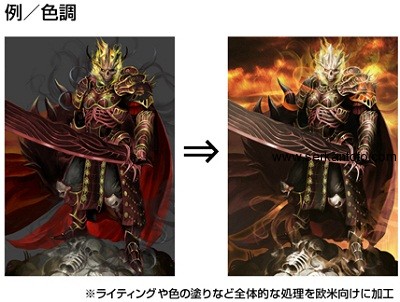 Eternal Uprising can be downloaded for free on Google Play here. An iOS version is in the works.
Here is the official Eternal Uprising trailer:

Via Social Game Info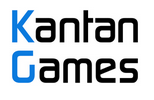 About Serkan Toto
I am the CEO & Founder of Kantan Games, Inc., a Tokyo-based game industry consultancy focused on the Japanese market. Please subscribe to updates on this site via RSS or Email.