It took them a bit longer than expected (the plan was to launch last month), but NTT Docomo today launched its social gaming platform dgame.
At the start, Japan's biggest telco (60 million mobile subscriber) is offering a total of 11 games inside dgame, which itself is nested inside "dmarket"  – the brand name for Docomo's customized Android store.
dmarket is pre-installed on every Android handset the carrier sells in Japan, heavily advertised, and one major weapon for the company in its fight to avoid becoming a dumb pipe.
This led many people to believe that dgame could become a threat for the existence of established players like Mobage and GREE.
I am still sure that this is not the case – even though all games are F2P (with IAP), social, and could – in principle – have appeared on Mobage or GREE, too (some titles actually are ports). NTT Docomo actually never said they intend to compete with the two social game duopolists, at least not directly. The positioning is different.
On the other hand, the carrier does make sure to reach as many people as possible: dgame is not only available for Docomo customers but for subsribers to other Japanese carriers, too. Hardware covered include several feature phones, all Android devices and even iOS devices. (This was all announced back in October already.)
dgame also has all the functions you would expect from a social gaming platform: friend invites, messaging, communities, profiles, virtual currency, etc. The existence of the platform provides devs in Japan with leverage against the established forces DeNA and GREE and could prompt other carriers to follow Docomo.
Here is how dgame looks on a Docomo handset:

Docomo aims at racking up 10 million players and reaching US$180 million in revenue after 2 years.
Again, please have a look at my previous post on dgame from October for more information on the Docomo platform.
Via IT Media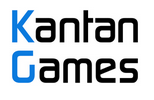 About Serkan Toto
I am the CEO & Founder of Kantan Games, Inc., a Tokyo-based game industry consultancy focused on the Japanese market. Please subscribe to updates on this site via RSS or Email.