GREE and Yahoo Japan have agreed to enter a joint venture dubbed "GxYz", the two companies said today.
I am guessing the "G" stands for GREE while the "Y" stands for Yahoo, but this name is terrible – in both Japanese and English (no wonder it's tentative).
Under the deal, GxYz will be established on March 15 and be 51% owned by GREE and 49% by its partner, Japan's biggest web site. The company's CEO will be Tomoyuki Isaka, an executive of GREE proper (who used to work for GREE in Korea).
GREE explains:
Through the establishment of GxYz, the two companies aim to strengthen their smartphone social gaming business partnership, combining the user acquisition capabilities of Yahoo! JAPAN with the social gaming development and operational expertise of GREE, while developing exceptional social games that will open up new possibilities in the game development business.
This deal inked today follows a formal partnership GREE and Yahoo Japan entered in November last year.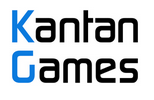 About Serkan Toto
I am the CEO & Founder of Kantan Games, Inc., a Tokyo-based game industry consultancy focused on the Japanese market. Please subscribe to updates on this site via RSS or Email.