GREE has entered a partnership with social game maker AltPlus under which the two companies have set up a joint venture in Tokyo on March 14.
The background here is that all of AltPlus' games so far are being distributed via GREE at the moment (full list here).
Not too surprisingly, the new company – dubbed AltDash – will produce mobile content aimed at the Japanese and global markets.
AltDash is actually majority-owned by the smaller partner (51% vs. 49% for GREE). It will also be led by AltPlus CEO Takeshi Ishii who used to work for Koei and Capcom before founding AltPlus in 2010.
The plan for AltDash is to release a total of four games by the end of this year, beginning with the first title in May.
AltPlus successfully went IPO on March 14 (ticker: 3672) – the stock received so many buy orders on that day that it remained untraded.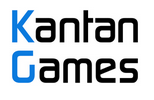 About Serkan Toto
I am the CEO & Founder of Kantan Games, Inc., a Tokyo-based game industry consultancy focused on the Japanese market. Please subscribe to updates on this site via RSS or Email.