After having established a mobile social gaming platform called "dgame" in Japan, the country's top carrier Docomo is now ready to bring it to China.
dgame went live in Japan in December last year on smartphones and feature phones (through the browser). Back then already, Docomo announced it will "export" the platform to other countries.
Make no mistake, this is a "political" move: while I am no expert on China, I am very sure that absolutely no one in that country waited for Docomo to enter the mobile gaming market there. But announcements like this usually resonate well with shareholders and the press in Japan.
The company's partner is China Mobile, which will start selling a total of 20 different made-in-Japan smartphone games as early as today (Tuesday, March 26) – again, distributed via the "d game" service (for reasons unknown, Docomo uses a slightly different name in China).
The service will be embedded in China Mobile's "Mobile Market", which Docomo calls "China's leading portal for retail applications".
Docomo explains:
Mobile Market's "d game" service, planned and directed by DOCOMO, will start with 20 titles, including non-game content such as wallpapers, from major Japanese developers such as CAPCOM, Konami Digital Entertainment, TECMO KOEI GAMES, SQUARE ENIX and MTI. Additional content will be added in the future. Localization was carried out in partnership with D2C China., a Chinese subsidiary of D2C, a joint venture of DOCOMO, Dentsu and NTT Advertising in Japan. Distribution is being handled under license by Guangzhou Daxiang Info-tech.
The Nikkei is reporting that this license holder will charge 1 to 5 yuan (US$0.15-$0.75) per download.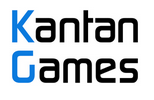 About Serkan Toto
I am the CEO & Founder of Kantan Games, Inc., a Tokyo-based game industry consultancy focused on the Japanese market. Please subscribe to updates on this site via RSS or Email.