There is no end to the Puzzle & Dragons hype in Japan, it seems.
The country's top smartphone game now has over 12 million users, is generating a staggering US$62-86 million – per month, and has been advertised with a new campaign on national TV since the end of March.
Maker GungHo has just announced a DS version of the RPG/puzzle hybrid for later this year, in addition to the release of a spin-off dubbed "Puzzle & Dragons Challenge" for iOS and Android a few days ago (both titles are for Japan only at this point).
And yesterday, the company rolled out Puzzle & Dragons' English version on Android (here is the iOS version that came out late last year).
GungHo is listed at the Osaka Stock Exchange, and I have pointed out how their market cap has risen over the last few months (driven almost exclusively by Puzzle & Dragons' growth) quite a few times in the past.
As a reaction to the two Puzzle & Dragons spin-offs and the new English-language Android version of the game, GungHo's stock price went through the roof yesterday.
After adding close to 15% in a single day, GungHo's market cap now stands at a mind-blowing US$9 billion.
In that area, GungHo destroy every mobile game company out there, including:
With US$9 billion, GungHo's market cap exceeds that of national airline ANA, Daihatsu, Mitsubishi Motors, Sanyo Electric, NEC, or Sharp: that's what one successful smartphone game (a potential new billion dollar franchise) can trigger on the Japanese market.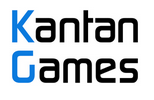 About Serkan Toto
I am the CEO & Founder of Kantan Games, Inc., a Tokyo-based game industry consultancy focused on the Japanese market. Please subscribe to updates on this site via RSS or Email.