The crazy Puzzle & Dragons boom in Japan continues – and it gets even crazier.
Maker GungHo posted a new financial document according to which sales in February for the company reached an almost unbelievable 10 billion yen in February (+1,280% year-on-year).
That is US$106 million – in a month with 28 days.
In January (31 days), GungHo, which is soon to be turned into a subsidiary of carrier SoftBank, reported sales of "just" US$92 million.
Before you say this is "impossible": the company isn't private. It's listed at the Osaka Stock Exchange – in other words, GungHo cannot make financials up.
As last month, there is no discussion in Japan's gaming industry that Puzzle & Dragons is the main driver behind this growth.
Back then I summarized a few reports in gaming media over here, estimating that the puzzle/RPG hybrid alone racked up between US$54-75 million in January – or between 59% and 81% of GungHo's sales in that month. (As a side note, that would roughly be my estimated range as well).
Applying this to the US$106 million the company made last month, this would mean that Puzzle & Dragons alone generated US$62-86 million.
As I mentioned earlier, I have seen many hard-to-believe numbers in Japan's mobile gaming industry, but this game tops everything. That revenue is generated by 9-10 million registered users the title had in February (on iOS and Android).
Seeing that Puzzle & Dragons is still growing steadily, revenue will probably be higher in March (which has 3 more days than February, too).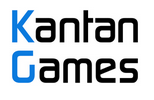 About Serkan Toto
I am the CEO & Founder of Kantan Games, Inc., a Tokyo-based game industry consultancy focused on the Japanese market. Please subscribe to updates on this site via RSS or Email.