If there is one mobile game out there now that people in Japan will remember in 10 years, it's Puzzle & Dragons.
Maker GungHo is now worth a staggering US$10 billion, thanks to a single game that sees sales of US$62-86 million (per month) and racked up 12 million users after 14 months by mid-April.
And today news site Social Game Info is reporting that Puzzle & Dragons hit 13 million downloads on April 28, across iOS and Android (and only in Japan).
In other words, one in ten Japanese is currently registered (the country's population stands at 127 million).
As a side note, the best-selling video game of all time in Japan is Pokemon for the Gameboy, which sold roughly 10 million copies over its lifetime.
As this chart (from the same source) shows, it took Puzzle & Dragons exactly 19 days to jump from 12 to 13 million users, meaning GungHo is still able to add a million players in under three weeks, for the 11th time in a row: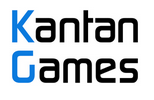 About Serkan Toto
I am the CEO & Founder of Kantan Games, Inc., a Tokyo-based game industry consultancy focused on the Japanese market. Please subscribe to updates on this site via RSS or Email.