Japan's top messenger app LINE (160 million users worldwide and counting) is taking it very slow with its in-app gaming platform.
Even though the first LINE-powered titles were rolled out in summer last year, the total number of such games available is still below 30.
LINE Corp. CEO Morikawa stated this is intentional just a few days ago, adding his company doesn't have any plans to fully open the app for third-party game developers at the moment either.
Instead, all games are being carefully cherry-picked, and today is the first time a LINE-powered title from a big, listed video game maker hit the platform: Slime Shot, made by RPG specialists Square Enix.
Much like most other LINE games at the moment, Slime Shot isn't an RPG but much more on the casual side. Square Enix says it's an "action game", but game play-wise, it's essentially pinball.
Needless to say, Slime Shot integrates with the LINE social graph, for example by broadcasting good scores to friends or gifting them lives.
This clip gives a good idea of what Slime Shot is about:
The big bullet point here is not only the Square Enix brand but the fact that Slime Shot is based on the popular Slime character from the company's impossibly successful Dragon Quest RPG franchise.
Clever decision by Square Enix to choose such a character (which I think almost everyone in Japan knows) and designing such an easy-to-play, accessible game around it.
Slime Shot is Japan-only at this point and available for iOS and Android from here. An English version is expected (as well as other LINE-powered Square Enix games) in the future.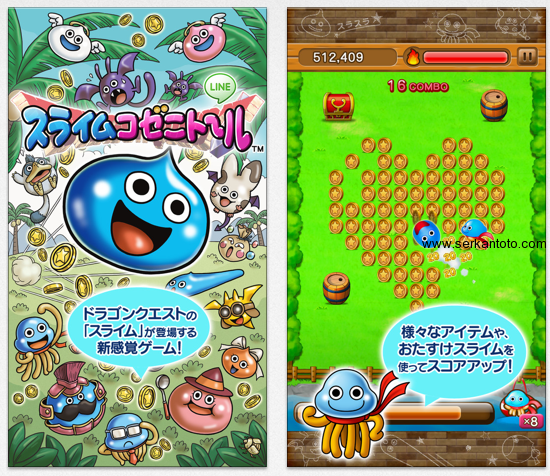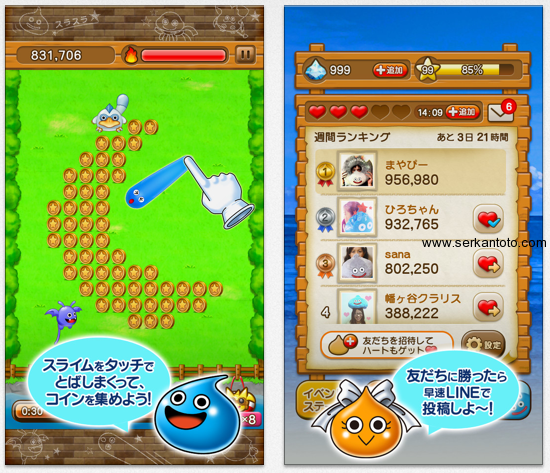 Update:
Slime Shot is actually the second LINE title from a big video game maker. Konami was ahead a few days with "LINE GoGo! TwinBee".
And on May 29, Koei Tecmo followed Konami and Square Enix with "LINE dellooone", a casual puzzle game for iOS and Android.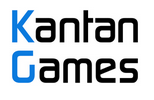 About Serkan Toto
I am the CEO & Founder of Kantan Games, Inc., a Tokyo-based game industry consultancy focused on the Japanese market. Please subscribe to updates on this site via RSS or Email.