It has become very, very silent about comm, the chat app DeNA started rolling out in October last year. According to the last official word from the Mobage operator, a few months ago, the app racked up a total of 5 million users.
That number is sure higher now (comm has been advertised on TV in Japan), but I doubt there is a lot of faith left inside DeNA to turn comm into a real competitor for LINE or KakaoTalk.
The company, however, isn't giving up.
So far, DeNA has kept comm and its social gaming business apart, and in a sense, this is still the case.
With the latest update, however, comm users can now play games with their friends – albeit no Mobage titles (so comm still does not integrate with Mobage in any way at this point).
Instead, DeNA is calling the new in-app game service "Talk Game". With the newest version of the app, users can play the following casino titles with each other – while they are chatting:
Poker (up to 7 people at the same time)
Daifugo (a Japanese card game, up to 6 people)
Mahjong (up to 4 people)
While playing, it's possible to exchange text messages and stickers (including a number of special Talk Game-related stickers, a few of which are shown below).
In fact, the communication part is essential to the gameplay and a great fit for casino games (which are being played round by round and let people time to interact with each other). I suggest visiting comm's Japanese product page and have a look at the Flash animation on the left to see a demo.
Talk Game is currently live in the Japanese version of comm only. All games are entirely free to play.
Apart from LINE and KakaoTalk, DeNA's app is also competing with apps like Kik, WhatsApp, WeChat, Cubie, or GREE Messenger.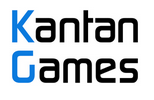 About Serkan Toto
I am the CEO & Founder of Kantan Games, Inc., a Tokyo-based game industry consultancy focused on the Japanese market. Please subscribe to updates on this site via RSS or Email.