It is not ending: Japan's top smartphone game Puzzle & Dragons has topped 15 million users across iOS, Android and Kindle devices on June 8, maker GungHo (3765) said today.
What's interesting is that the company is still able to rack up 1 million users in three weeks or less – for the 13th time in a row (the 14 million user mark was passed on May 18).
These are all Japanese users: Puzzle & Dragons is still only available over here, in the US, and in South Korea.
GungHo has been announcing this will change for a long time but has so far been focusing on the Japanese market (the Supercell collaboration might really kick-start a wider marketing effort in foreign markets, however).
New site Social Game Info has this chart that shows the growth of Puzzle & Dragons after the game hit the Japanese App Store on February 20, 2012 and how many days it took GungHo to go from one million to the other (on the right column):
At the Osaka Stock Exchange's JASDAQ, GungHo's market cap stood at US$15 billion today.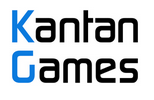 About Serkan Toto
I am the CEO & Founder of Kantan Games, Inc., a Tokyo-based game industry consultancy focused on the Japanese market. Please subscribe to updates on this site via RSS or Email.