I usually tend to skip news having been made available in English, but here we go: GungHo (3765) and Supercell, the world's two biggest mobile gaming companies (in terms of revenue) have entered a partnership.
To be more specific, it's a so-called collaboration, a marketing technique unique to Japan's mobile game industry that I happened to examine on this site a few weeks ago.
A Supercell team visited Japan a few days ago and apparently closed the deal during their Tokyo trip. Under the agreement, the company's two titles Clash Of Clans as well as Hay Day will be linked with Puzzle & Dragons for a limited time.
GungHo, which is now bigger than Nintendo in terms of market cap, explains:
"Puzzle & Dragons […] will incorporate special Clash of Clans content including a themed dungeon and exclusive monsters. Clash of Clans […] and Hay Day […] will both feature extensive cross-promotions for Puzzle & Dragons. The joint powerhouse collaboration will launch on June 24th and will run for two weeks."
[…]
"During the promotion, Puzzle & Dragons will showcase a special Clash of Clans-themed dungeon, where players can fight and collect Clash of Clans-themed monsters. The dungeon will have multiple difficulty levels for players to defeat."
[…]
"While the promotion runs, Clash of Clans will feature a Puzzle & Dragons cross promotion in its Inbox and Battle Log sections."
[…]
"Hay Day will promote Puzzle & Dragons in its in-game newspaper and will also feature a Puzzle & Dragons game trailer in its multimedia theater section."

In theory, the collaboration is a match made in heaven, as Puzzle & Dragons needs marketing support outside Japan (it's already out in the US and doing OK) while Supercell's titles have no chance of making it big in Japan without translations and local promotion.
My gut feeling tells me this partnership will help Puzzle & Dragons much more than it will the Supercell titles, but I think it is interesting that the mobile game industry finally sees its first international Japan-style collaboration.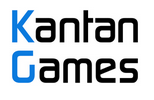 About Serkan Toto
I am the CEO & Founder of Kantan Games, Inc., a Tokyo-based game industry consultancy focused on the Japanese market. Please subscribe to updates on this site via RSS or Email.