This was bound to happen: mobile strategy hit game Clash Of Clans is Japan's top free app on the iPhone as well as the iPad at the moment.
This is not really surprising, as
Japan's most popular smartphone title Puzzle & Dragons is currently running an in-game promotion for Clash Of Clans (a so-called collaboration)
Japan's top iOS app site AppBank has extensively covered and praised Clash Of Clans in the last few weeks
Clash Of Clans has now become available in Japanese
Maker Supercell has already been running ads for the English version of the game in this country before that (i.e. on Facebook mobile, in Japanese)
Apple Japan is heavily featuring the game in the iPhone and iPad App Store at the moment
Other non-Japanese games are seeing some form of success over here currently (most notably Candy Crush and Megapolis)
The question now is a) how sustainable this development is and b) how the free downloads will translate to sales.
Regarding a), my personal prediction is that Clash Of Clans will continue to remain high up in the download charts for a while – but that general interest in the game will wane much quicker than in the US, for example (where it's still very strong).
Regarding b), Clash Of Clans is currently No. 23 in the top grossing app ranking for iPhone and No. 6 for iPad in Japan. It always takes time before downloads of F2P games translate to sales, but I think the title has good chances of making it into the top 10 on the iPhone charts (top 5 if things go extremely well) and quite possibly become a top 2 or 3 grossing app on the iPad.
But as in the downloads rankings, I think sales will go south – every game's sales go down eventually, but my point is that this – for this title, in Japan – will happen relatively quick (even taking into account that Supercell has the financial resources to market the game aggressively over here, too).
So personally, I don't see Clash Of Clans becoming such a cash-making machine as in the US and elsewhere, especially not in the long run: the title offers neither the right genre nor the right art style (or "feel") for the Japanese market.
I hope I am wrong with my predictions, but what I do know is that if this game has a shot, it's now: even Clash Of Clans will never again see the different kinds of promotion I listed up above coming together at the same time.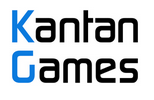 About Serkan Toto

I am the CEO & Founder of Kantan Games, Inc., a Tokyo-based game industry consultancy focused on the Japanese market.
Please subscribe to updates on this site via RSS or Email.