GungHo Online Entertainment (3765), the company behind Japan's top smartphone game Puzzle & Dragons, today published its financial report for January to June 2013.
Here are the main data points in English for that time frame (the report is available in Japanese only):
sales: US$763 million (+945.5% y-o-y)
operating profit: US$460 million (+4331.2% y-o-y)
net income: US$287 million (+2609.2% y-o-y)
There can absolutely be no doubt that the main driver behind these numbers is Puzzle & Dragons.
What's also interesting is to look at the April – June quarter separately:
sales: US$446 million (+41.5% q-o-q)
operating profit: US$271 million (+42.6% q-o-q)
net income: US$161 million (+28.7% q-o-q)
So this means that GungHo made US$4.9 million in sales per day between April to June this year. Net income per day stood at US$1.8 million: that's a lot of magic stones. (Note that GungHo operates other mobile games, in addition to titles for consoles and PCs.)
But not all is looking great for the Puzzle & Dragons maker: in the same document linked to above, the company says it sees its monthly sales for July hit "just" US$138 million.
If that figure becomes reality, it would mean that this month would only bring US$4.5 million in sales per day, meaning growth (on a daily basis) is slowing down when compared to the previous quarter as a whole.
Puzzle & Dragons in Japan hit 17 million registered users last week, but here, too, growth appears to be slowing down slightly.
This development might also be the reason why GungHo just on the weekend told The Nikkei that Puzzle & Dragons will be released in certain countries in Europe this year, why the teaser site for the upcoming 3DS version "Puzzle & Dragons Z" was renewed today, and why GungHo added a title called Freak Tower to its lineup in the US a few days ago.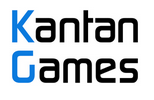 About Serkan Toto
I am the CEO & Founder of Kantan Games, Inc., a Tokyo-based game industry consultancy focused on the Japanese market. Please subscribe to updates on this site via RSS or Email.