Every once in a while, I am seeing alarmist tweets or reports that indicate the number of Facebook users in a certain territory has "dramatically dropped" in a very short period of time.
In the case of Japan, the last time this made the rounds in social media and elsewhere was in June this year (just one example).
But sorry, these reports – in all cases I remember in the last few years – have been total nonsense.
These numbers usually originate from Facebook's self-service ad tool, which simply produces wildly inaccurate data from time to time. (To be fair, the tool says "estimated" when looking up the size of the audience in a country, for example.)
The tool has improved a lot over the last few years, but I remember it once indicated there are over 100,000 married 13-year old Japanese Facebook users when I looked deeper into the issue last year (and I saw more strange numbers like that at that time).
Now there are a few "social media info providers" that siphon off data from that tool and present that data in a more digestible way on their websites, i.e. via charts with timelines.
There is nothing wrong with that – but even if the tool produces said inaccurate numbers, they get posted on these websites and quickly make the rounds, especially if they are "spectacular" enough. (I must admit I also made the mistake of occasionally sharing that data here, around 2011.)
Facebook Japan's Real User Numbers
So given how unreliable data originating from Facebook's ad tool can be, the only "safe" way is to share data coming from Facebook itself – and this is what I will do in the following:
In an interview with business daily The Nikkei today, new Facebook Japan Managing Director Atsushi Iwashita discloses the social network now has 21 million monthly active users (MAU) in this country – every sixth Japanese.
This is up from 15 million MAU in September 2012 and 19 million MAU in February 2012: so yes, Facebook is doing fine in Japan.
Iwashita also said that 18 of the 21 million MAU came from mobile devices (that's 86% of all MAU, vs. the global average of 71%).
What's also interesting is that 72% of mobile Facebook users in Japan use the service daily, which is also much higher than the global average (57%).
On the business side, the Nikkei quoted Iwashita as saying that Facebook Japan will double its sales force over the next 12 months to boost the local ad business and also start advertising the social network on TV in this country.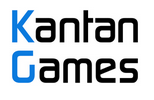 About Serkan Toto
I am the CEO & Founder of Kantan Games, Inc., a Tokyo-based game industry consultancy focused on the Japanese market. Please subscribe to updates on this site via RSS or Email.