If this becomes reality, this is surely one of the biggest developments in Japan's mobile gaming scene in recent months.
The country's biggest business daily The Nikkei just reported on its website that a total of 15 Japanese mobile game makers are preparing to join forces in marketing their titles on smartphones.
The plan is to drive users from one game to the other inside a cross-promotion network via ads the 15 companies serve up inside their games.
According to the report, the (obvious) goal is to avoid the double platform tax companies have to pay to GREE (3632) / Mobage operator DeNA (2432) and Apple / Google if games are offered in the form of apps (the economics of the platform-inside-another-platform paradigm on smartphones).
The 15 companies involved include such powerhouses like Sega (6460), Capcom (9697), and Taito (all of these 15 makers combined have 20 million users on smartphones). Sega is said to be leading the initiative.
And that's not all: the Nikkei says it learned that the plan is to win over another 15 makers later to boost that number to 40 million users – which would be GREE and Mobage territory.
A first website to promote the partners' smartphone games (targeted at end users) is expected to go online in Japan this fall.
The Nikkei is not saying when exactly the cross-promotion network itself will be launched, but it's likely this will happen around the same time.
The paper is absolutely right in saying that an alliance like this is unprecedented in Japan's gaming industry – and quite possibly beyond.
It sounds the initiative goes directly against GREE and Mobage (for which all companies named above have been offering games for), but I think this is also targeted at other platform providers like LINE or KakaoTalk. Here, too, the double platform tax is an issue for game providers.
Getting 15 Japanese game companies to agree on, execute, and follow through with a common strategy is a big challenge: if the alliance succeeds, it would also affect the promotion of mobile titles that have no social element. I can, for example, very well imagine that quite a few mobile ad companies in Japan are not happy about this news either.
This alliance surely sends a powerful message and provides the companies involved with an alternative marketing tool. However, I can't imagine such a cross-promotion network to lead to a more than minimal loss for the ad industry or the end of Sega or Capcom publishing games on GREE, Mobage or other social gaming platforms.
Japan's mobile game industry (social and non-social combined) was sized at over US$5 billion in 2012.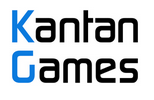 About Serkan Toto
I am the CEO & Founder of Kantan Games, Inc., a Tokyo-based game industry consultancy focused on the Japanese market. Please subscribe to updates on this site via RSS or Email.