Back in September 2011, I first made my opinion public that both Mobage operator DeNA as well as GREE will not be able to replicate the tremendous success they have seen in Japan elsewhere, that Japan was unique.
That was the time when both companies made a big push to bring their platforms into other markets, most notably the US: GREE bought Openfeint in April 2011, while Mobage launched in English in July 2011 – and that was just the start.
In March 2012, I followed up with a highly pessimistic presentation on the chances of DeNA and GREE outside Japan that I posted on Slideshare. The key sentence was that these companies are poised to fail outside Japan as platform providers.
To my surprise, the vast majority of people in the mobile gaming industry here in Japan agreed with me that DeNA and GREE will not become the Nintendos of the mobile gaming era (meaning: a mix between successful game and platform providers).
As a side note: this excludes a number of individuals in the investor community (hedge funds, investment banks, and other financial institutions) who were thinking otherwise and were betting big on the two companies to win over the US and other markets like they won over Japan.
These financial companies and others are interested in DeNA and GREE because they know that platform owners can offset losses from first-party games that flopped with revenue share from strong third-party games. Controlling the platform also means benefiting from stable base revenue and learning quickly what works in social games and what kind of trends are emerging (the list could go on).
The Situation Of Platforms Run By DeNA and GREE In The US Today
Fast forward to February 2013, and the situation outside Japan is much clearer now: DeNA and GREE were not able to replicate their success as platforms in the US, the most important market globally – and in my view, they never will be.
Take Mobage, for example: on the official US page, DeNA currently lists up 70 English-language games powered by Mobage (note that the largest provider of titles is DeNA/ngmoco itself).
70. That's not a platform. By way of comparison: Mobage in Japan offers over around 1,500 games from hundreds of different developers – no third-party developers, no platform.
The situation is even worse for DeNA's big competitor GREE, which, at least in my view, shut down its hopes of becoming a global platform when it closed Openfeint late last year. GREE does offer a few great third-party games (i.e. Dragon Collection) in English, but none of these actually had any success. Their HTML5 strategy also didn't look very promising.
GREE made it "official" just today that their platform strategy didn't work by having TechCrunch quote their senior vice president of studio operations Anil Dharni as saying:
We're pretty singularly focused on content, (…) The platform — whenever it's ready for the U.S. market — will get integrated later.
In other words, GREE gave up on becoming a platform outside Japan – and again, I, for one, don't see it ever coming anymore.
So no, the platform-inside-a-platform paradigm (Mobage/GREE running inside the App Store/Google Play) hasn't worked out.
On smartphones, Apple and Google provide operating systems with the distribution platforms already baked in. In this environment, it turns out that it's Facebook that provides the social glue in most of the cases – if Apple's Game Center or Amazon's Game Circle isn't enough (Google could also follow up, i.e. by making Google+ integration available to developers).
But there is hope, and that is a good thing because it's highly unlikely DeNA or GREE will ever pull out of the US: these companies made acquisitions worth well over US$700 million over the last few years. Both companies are listed and under pressure to grow from their shareholders. Japan is a saturated gaming market. To make things worse, competition even within Japan is heating up.
The Way Out Could Be Turning Into A Hybrid Between Content Provider And Publisher
My prediction is that outside Japan, DeNA and GREE are likely to morph into a hybrid between first-party game provider and publisher, dropping the open platform play.
I think it's Japanese content and expertise that can drive users in the US and other places, not Japanese platforms.
Put simply, I don't believe the reason for Rage Of Bahamut's success, for example, is that it's running on the Mobage network and using its specific social tools. Many other (extremely similar) made-in-Japan card battlers in the US like Dark Summoner, Reign Of Dragons, Legend Of The Cryptids, or Lord Of The Dragons are entirely platform-free. And they are big hits, too.
GREE's biggest hits in the US App Store are their Funzio titles – none of which used the GREE SDK or even got branded as GREE after the acquisition, at least not aggressively.
Both DeNA and GREE have been producing games in-house both in Japan and internationally for quite a while now, and there is every reason to believe they will double down on this side of the business in the future (the quote above makes it more than clear for GREE's US business).
So that's nothing new, but as both companies hail from Japan, I think there is great potential for DeNA and GREE to make use of the creative power of their domestic mobile gaming market.
There is a reservoir of about 400-500 mobile game makers in Japan, most of which formed during feature phone times. The entire mobile game industry in Japan is currently in the process of transitioning to smartphones, which means that content will move away from feature phones to iOS and Android.
It's safe to say that just a minority of these companies have the means or expertise to go global with their titles. Most mobile game devs in Japan actually never had to, as the domestic market is big enough and Flash Lite for games was used only in Japan to create feature phone content. DeNA and GREE themselves grew into multi-billion dollar companies by doing business in Japan only.
It's entirely realistic to assume that DeNA and GREE can use their branding, position and filled coffers to publish content made by Japanese game makers outside the country: by coincidence, this is exactly one of the major strategies Nintendo just announced to win in the US going forward.
Just one possible scenario could be that instead of running a platform, DeNA and GREE could do something that other big companies already do: run a simple network of first- and third-party games that are loosely connected to drive traffic from one title to another, social or not. Com2Us is doing this with their own titles with Com2Us Hub. Gameloft is doing the same with their portfolio on Gameloft Live. Pocket Gems is very strong in this, too, and they just started integrating third-party titles. Rovio will follow soon.
DeNA has been seeing great success with their 1st- and 3rd-party content in the US, as seen by titles like Rage Of Bahamut, Blood Brothers, Marvel: War Of Heroes, and others. It's clear, at least to me, that DeNA, too, has been focusing on marketing their content to end users (and not their platform to devs) in the US for quite a while now.
This happened after integrating Facebook and Twitter (after softening the unique value proposition and branding of the Mobage platform): I expect GREE to follow up with a similar distribution strategy and a bunch of promising 1st- and 3rd-party content from Japan and other places soon.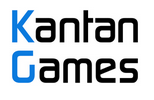 About Serkan Toto
I am the CEO & Founder of Kantan Games, Inc., a Tokyo-based game industry consultancy focused on the Japanese market. Please subscribe to updates on this site via RSS or Email.