Five weeks ago, Japanese business daily The Nikkei ran a story according to which a total of 15 smartphone game makers in Japan are in the process of setting up a cross-promotion network.
Under the service, the companies involved display ads for each other's games, driving traffic to their titles without spending money on marketing or using networks like GREE (3632), Mobage from DeNA (2432), or LINE.
Details have been (relatively) scarce so far, but today The Nikkei has revealed a further details in a new piece.
According to the publication, the cross-promotion network is:
dubbed "Noah Pass" (this is my guess of what the English term for ノアパス will be, the Japanese name for the network)
led by Sega Networks, the mobile game subsidiary Sega (6460) established last year
free of charge for game makers to use
flexible in terms of the number of companies that could take part (theoretically speaking, there is no limit)
being pitched from the perspective of users as a way to discover new games without having to register to a service
expected to enable Sega, for example, to reduce advertising costs for new smartphone games by up to 80%
expected to be especially effective if one of the games marketed that way goes on to become a super hit (and subsequently a significant driver of traffic to partnering companies)
The Nikkei has also learned that Sega started tapping the first potential partners back in April this year.
The number of makers committed now stands at 30 (Noah Pass is already live), with another 25 apparently considering to take part at the moment.
What I think is important to stress here is that Noah Pass isn't based on installs but purely on impressions: in that sense, it's being run like more of a "classic" ad network – in contrast to non-Japanese counterparts like Chartboost, for example.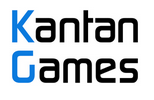 About Serkan Toto
I am the CEO & Founder of Kantan Games, Inc., a Tokyo-based game industry consultancy focused on the Japanese market. Please subscribe to updates on this site via RSS or Email.