Candy Crush maker King has been testing the waters for a while but now decided it is worth entering Japan's mobile gaming market with an own office.
The company has set up "King Japan" in Tokyo to take care of the local user base. It's the 10th King office, next to presences in San Francisco, Seoul, Stockholm, Malmö, Barcelona, Bucharest, Berlin, Malta, and London.
The announcement doesn't come as a big surprise, given the Japanese market for smartphone games is worth over US$5 billion.
King Japan will be led by Ken Edahiro, the former CMO at mobile social game maker gloops, which became part of Nexon (3659) in 2012. Edahiro holds the title of General Manager of King Japan.
In an interview with CNet Japan, Edahiro says the company only has 3 people at the moment (including himself) but also mentions he looks at hiring more staff, such as a CTO and a game producer.
What's interesting is that according to Edahiro, such employees would not only take care of localizing King-produced content for Japan but may also be developing original games specifically made for local players in the "mid- or long-term".
King Japan is located in Tokyo's Minato ward and doesn't have an official website at this point.
King Starts Second TV Campaign For Candy Crush In Japan
The announcement was made about a week after King started its second – larger – TV commercial campaign on the Japanese market (click here for details on the first from December 2013).
Since April 15, the following commercials have been airing in heavy rotation on national Japanese TV. Needless to say, they are promoting the Japanese version of Candy Crush:
The spots, which try to mix cool, funny and dark elements (and which are pretty good in my view), feature Junichi Okada (member of Japanese boy band "V6") and actor Kenichi Endo.
(As I have mentioned earlier on this site, Japan is the only country in the world where mobile games are regularly being advertised on national television.)
And apparently, King also did a great job in using its connections to make sure that the message and tone of these TV commercials are also transported in the premium Candy Crush feature Apple is granting in the Japanese App Store this week.
Here is a screenshot that shows what I mean: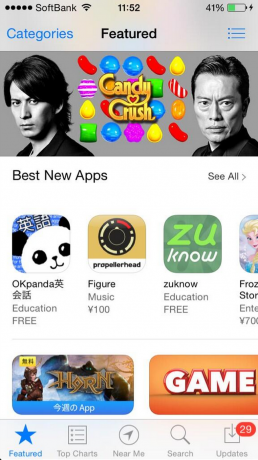 Candy Crush is currently at No. 14 in Japan's top grossing chart on iOS (iPhone) and at No. 13 on Google Play.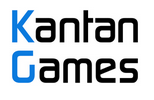 About Serkan Toto
I am the CEO & Founder of Kantan Games, Inc., a Tokyo-based game industry consultancy focused on the Japanese market. Please subscribe to updates on this site via RSS or Email.