Back in March, GREE partnered up with 3D game development tool maker Unity to offer the so-called "Unity Plugin for GREE" to social game developers. In June, GREE followed up with a list of some games running on Unity to be released this summer.
And now GREE announced that they will distribute the "Unity for GREE" professional license for free to iOS and Android developers in Japan. Penn Olson reports that previously, developers needed to pay $1,500 for the license, meaning GREE has removed a small, yet not insignificant, barrier for those companies.
GREE explains:
This agreement further solidifies the relationship between GREE and Unity Technologies that grew in March 2011 when the two companies entered a technology alliance that provided the Unity Plugins for both the GREE Android SDK and the GREE iOS SDK, which allows functions provided by the GREE SDK to be easily embedded in games developed with Unity.
The full press release in English is here.
In Japan, DeNA is also offering Unity support for developers as part of the Mobage SDK.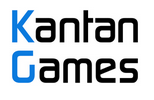 About Serkan Toto
I am the CEO & Founder of Kantan Games, Inc., a Tokyo-based game industry consultancy focused on the Japanese market. Please subscribe to updates on this site via RSS or Email.