GREE has been strangely quiet on their expansion plans in the US after the company bought Openfeint back in April for US$104 million. To date, not one GREE 1st-party game has been localized for non-Japanese markets, for example (to be fair, there are only about ten, and some of them aren't suitable for release outside Japan).
It appears that after throwing out Openfeint Jason Citron a few months ago, stakeholders started asking more aggressively about the company's international strategy.
Otherwise, I can't come up with an explanation for this strange press release, in which – out of the blue – GREE announces it will launch a "worldwide mobile social gaming platform" for next year.
Details are basically non-existent: all that GREE says it they will combine their and Openfeint's assets and that the new platform will hit in "mid-2012" – in the social gaming space, that's an eternity.
But Inside Mobile Apps has some interesting exclusive info.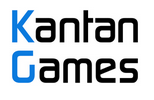 About Serkan Toto
I am the CEO & Founder of Kantan Games, Inc., a Tokyo-based game industry consultancy focused on the Japanese market. Please subscribe to updates on this site via RSS or Email.