CyberAgent's financial results as a whole are very positive for the first quarter of fiscal 2012, but what about (social) games in particular?
The company has quite a few social game companies under its roof, namely  Cygames Inc., CyberX Co., Ltd., Sumzap, Inc., and GCREST, Inc., etc. There are also social games baked into its popular virtual world Ameba Pigg (which now has over 10 million Japanese users).
Here are the key slides regarding CyberAgent's (social) game/"virtual content" business – please click to enlarge.
Overview of CyberAgent's gaming companies (SAP= social application provider):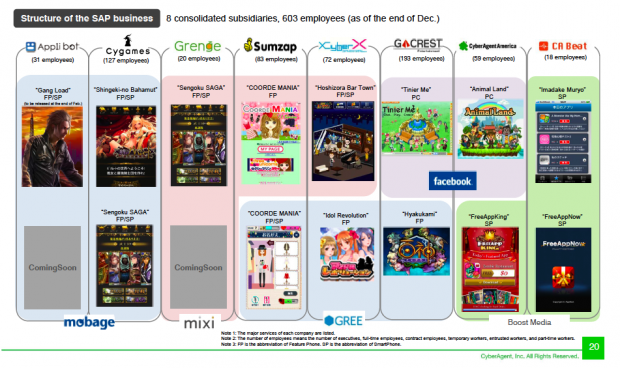 Sales in the SAP business have been growing: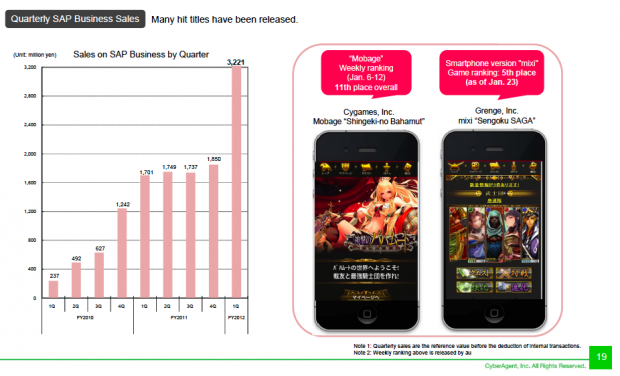 Virtual content sales on the Ameba network are increasing nicely: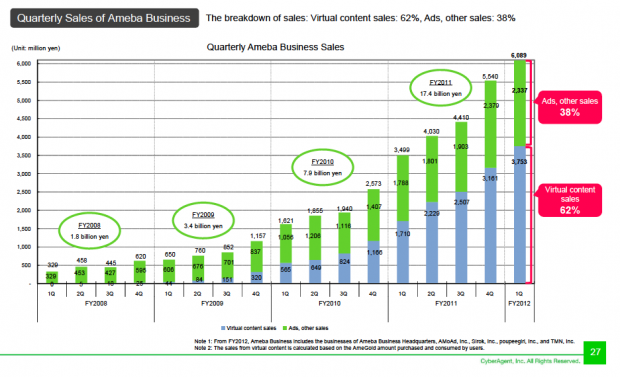 Here's a more granular look at the virtual content sales and AmeGold consumption on Ameba: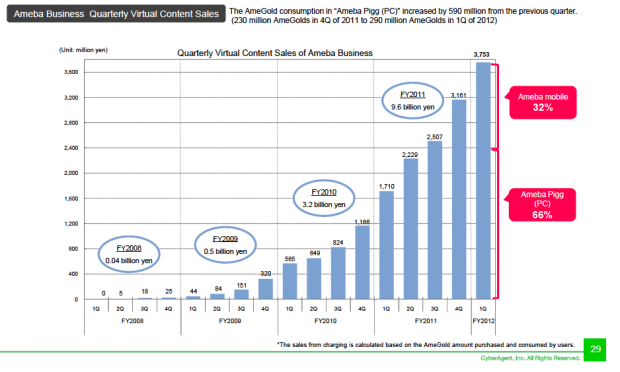 ARPPU for Ameba Pigg on the PC is stagnating since December 2010: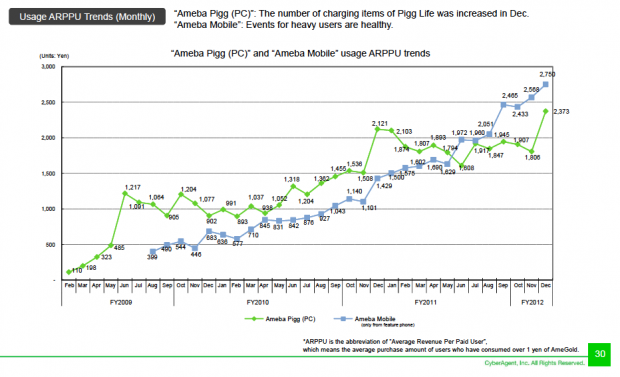 AmeGold consumption for games within Ameba Pigg on the PC is going up: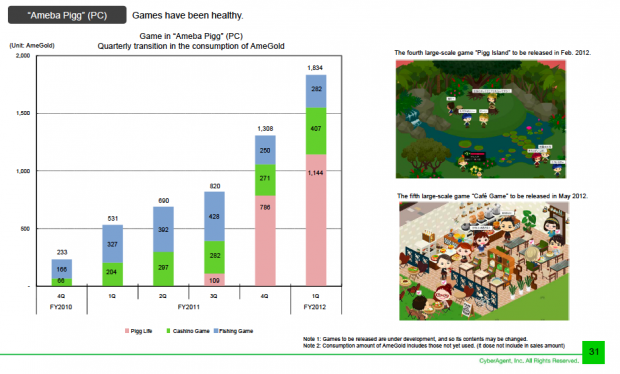 On mobile devices, Ameba's games have been doing well, too: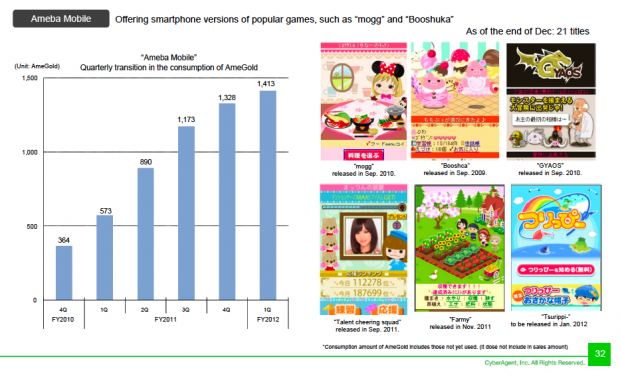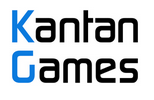 About Serkan Toto
I am the CEO & Founder of Kantan Games, Inc., a Tokyo-based game industry consultancy focused on the Japanese market. Please subscribe to updates on this site via RSS or Email.