Tokyo-based (and listed) social game maker Drecom has rolled out its second game in English in the American App Store, Monster Arms. The first such title, Spirit Force, never did really well after its release last year, but it's still available (download).
And just like the first attempt, Monster Arms is a social card battle game (even though Drecom calls it a real-time strategy game, which it also is).
What I find interesting is that Drecom, as a Japanese company, does not offer the game through the Mobage network in the US App Store or wait for GREE to launch its globally unified smartphone platform.
Monster Arms isn't even compatible to GREE's OpenFeint social layer service – it seems like myself, Drecom doesn't have much trust in GREE or DeNA's global business going forward.
The game isn't available in the Japanese App Store by the way, even though its design and setting is as Japanese as it can be.
Monster Arms can be downloaded for free (with IAP) here. Beware: the game takes minutes to download initial data before players can start it, even using Wi-Fi – a ridiculously horrific user experience.
Here's the trailer:

Via Social Game Info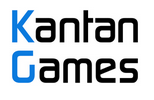 About Serkan Toto
I am the CEO & Founder of Kantan Games, Inc., a Tokyo-based game industry consultancy focused on the Japanese market. Please subscribe to updates on this site via RSS or Email.