CyberAgent has been doing pretty well in recent months, and growth is continuing, especially in the company's social gaming business unit.
According to CyberAgent's new financial report for its 2Q of fiscal 2012 (January to March this year), the company has been seeing "record-high performances" for some key metrics, as can be seen below. CyberAgent generated sales worth 6.1 billion yen (US$76 million) with social games, up 350% when compared to the same quarter in FY2011: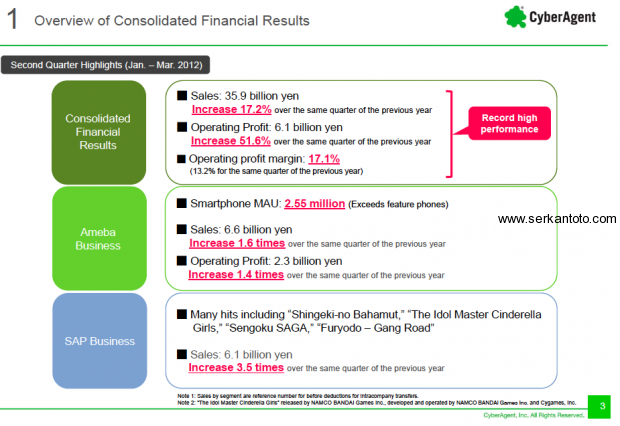 Details for the social gaming segment (SAP=Social Application Provider, a term that's popular in Japan) are below. CyberAgent seems to have been making approximately US$1 million last quarter with each social game they offered: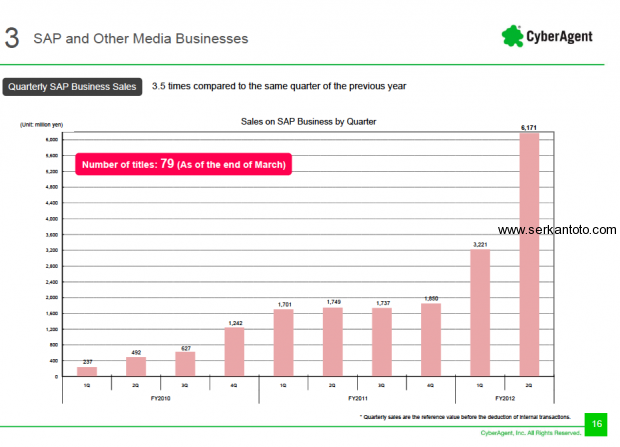 CyberAgent says that social games with strong IP have been proven successful, for example these four titles (click to enlarge):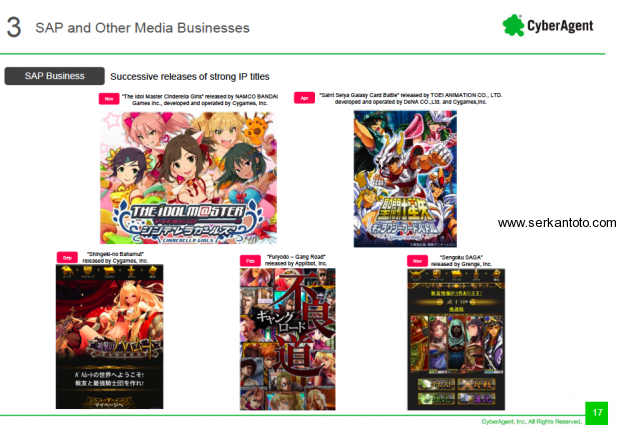 Click here for a list of all social game makers that are under the CyberAgent umbrella.
The company plans to introduce a record number of new services in the next months (especially on smartphones) and wants to hire a total of 700 new employees this fiscal to make it happen.
Links to all material in English:
CyberAgent Results for 2Q of FY2012
CyberAgent's 1Q FY2012 PresentationMaterial
Online presentation (video) in English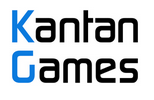 About Serkan Toto
I am the CEO & Founder of Kantan Games, Inc., a Tokyo-based game industry consultancy focused on the Japanese market. Please subscribe to updates on this site via RSS or Email.