GREE was said to be interested in buying US-based OMGPOP (which was then acquired by Zynga), but today the company announced it bought Funzio, a game maker based out of San Francisco (GREE International is headquartered in SF's China Basin).
GREE paid US$210 million to make the deal happen, twice as much as for Openfeint about a year ago. It's the second acquisition for the company in America.
Funzio is focused on creating mobile games targeted at the mid-core audience. The company has created three big hits so far, namely Crime City, Modern War and Kingdom Age.
According to Funzio, these three games have seen 20 million downloads across iOS, Android, Facebook, and Google+. Needless to say, GREE will absorb the titles into its globally integrated platform that's planned to go live soon.
GREE is not only getting the Funzio brand, the games, and quite a lot of attention in the US through the deal, but also around 100 new employees – who apparently know how to do hit games for a non-Japanese audience.
Funzio has raised US$20 million so far, and it looks like the startup was in talks to raise another US$50 million at a US$350 million valuation last month.
It became quite obvious in recent months that acquiring Openfeint and betting on its own US team wasn't enough for GREE's global plans, especially as there are apparently not too many non-Japanese game makers out there ready to commit to the company's new platform. Judging from what I hear left and right, even Japanese companies have been rather skeptical so far.
2012 will be the year in which GREE will have to prove if it can replicate the its success as a platform provider outside the Japanese market – my personal perspective remains unchanged.
More on the GREE – Funzio deal on TechCrunch.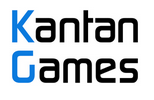 About Serkan Toto
I am the CEO & Founder of Kantan Games, Inc., a Tokyo-based game industry consultancy focused on the Japanese market. Please subscribe to updates on this site via RSS or Email.