GREE has released details about their booth at the upcoming E3 in LA, after announcing their presence at the show back in February. Between June 5 and 7, GREE is planning to showcase a total of 26 games (including some new ones) and staff the booth with some high-level executives.
The E3 lineup will include:
GREE's insanely popular card battle RPG Doliland (which will be called Driland outside Japan)
Gameloft's Gang Domination (announced in February)
Wacky Motors (a 3D racing game GREE has teased in Japan only so far)
Closet Wars (a "fashion designer simulation" from GREE partner Crowdstar)
Resident Evil Vs. (it's unclear if this is the English version of Biohazard Survive or an entirely new game, probably the latter)
Shaking Vegas (the GREE port of Vostu's casino/puzzle game)
What's interesting about the Shaking Vegas announcement is that GREE (unless I missed something) hasn't mentioned Vostu as a partner for their new global platform before.
I won't be able to make it to E3 this year, but GREE's booth is located at #2810 in the South Exhibit Hall.
More background on GREE's E3 plans over at Inside Mobile Apps.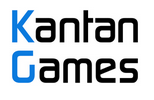 About Serkan Toto
I am the CEO & Founder of Kantan Games, Inc., a Tokyo-based game industry consultancy focused on the Japanese market. Please subscribe to updates on this site via RSS or Email.