DeNA can be happy: Rage of Bahamut, developed by Tokyo-based Cygames, was, for a short period of time, the top grossing app on both the App Store and Google Play in the US.
After becoming a hit in Japan, the social card battle game was released on Mobage for Android in February this year.
Rage of Bahamut took the No. 1 spot in the top grossing app ranking on Google Play in the US in April.
Not too surprisingly, DeNA decided to release an English iOS version on May 15.
About a month later, and this is what DeNA yesterday announced, Rage of Bahamut's iOS version topped the US App Store ranking of the top grossing apps on June 12 (see below).
And since the Android version is still the No. 1 money maker on Google Play, Rage of Bahamut was dominating the top grossing rankings in both app stores at the same time – albeit for a short time (on iOS, the title has slipped to No. 4 now).
TechCrunch has more insight from ngmoco's Neil Young:
Young says Rage of Bahamut is seeing some impressive revenue numbers per day per user. In casual games, you usually see an average revenue per daily active user of a couple cents to 10 cents per day on mobile. The better games can get to 15 to 25 cents per day per daily active user. But Young says Rage of Bahamut has been able to do 4 or 5 times that. He didn't say how much revenue overall the title is earning, but we've seen dual platform hits like Draw Something earn anywhere between $5 and 10 million per month through in-app purchases and advertising.
Rage of Bahamut free-to-play downloads:
Android
iOS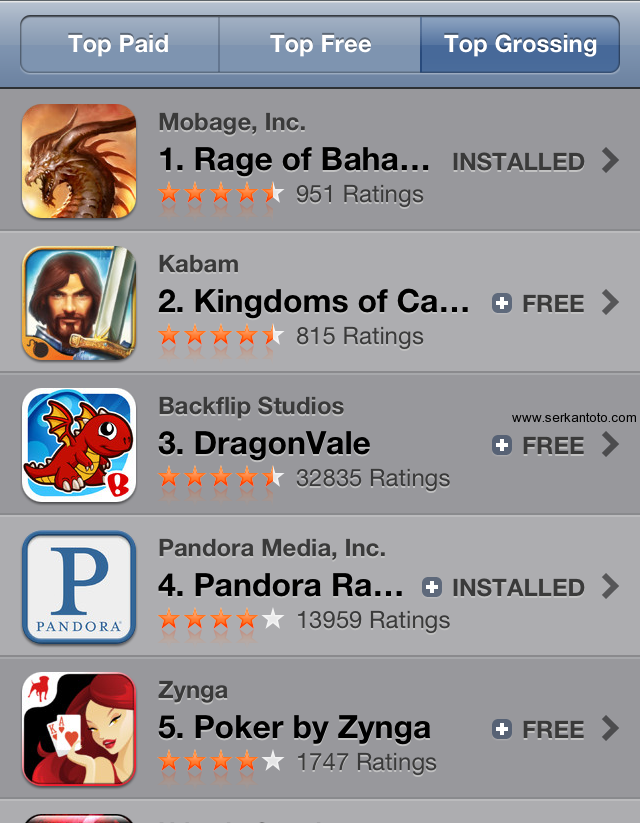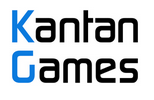 About Serkan Toto
I am the CEO & Founder of Kantan Games, Inc., a Tokyo-based game industry consultancy focused on the Japanese market. Please subscribe to updates on this site via RSS or Email.