Japan is the only country in the world where social games are being advertised on national TV on a regular basis. The newest title to get the TV promotion treatment is Final Fantasy Brigade, Square Enix' first social version of the popular RPG franchise.
Final Fantasy Brigade is doing very well on Mobage, but apparently that doesn't mean it could do better with the help of a few more marketing yen.
What's interesting about these TV spots is not only that they star two famous Japanese actors (and run during prime time on national TV over here), but the fact that they target a very specific target group: office workers.
It's a well-known fact in Japan that social games are particularly popular in that part of the population, which is why the way the spots are arranged isn't surprising:
http://www.youtube.com/watch?v=w9Z5SvoPRIs
http://www.youtube.com/watch?v=S2_kZQSSgQg
In fact, DeNA chose the exact same target group for their recent Rage Of Bahamut TV commercial.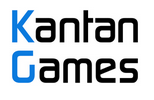 About Serkan Toto
I am the CEO & Founder of Kantan Games, Inc., a Tokyo-based game industry consultancy focused on the Japanese market. Please subscribe to updates on this site via RSS or Email.